/?php include(TEMPLATEPATH."/breadcrumb.php");?> /?php if(function_exists('wp_print')) { print_link(); } ?>
The Outer Limits of Beets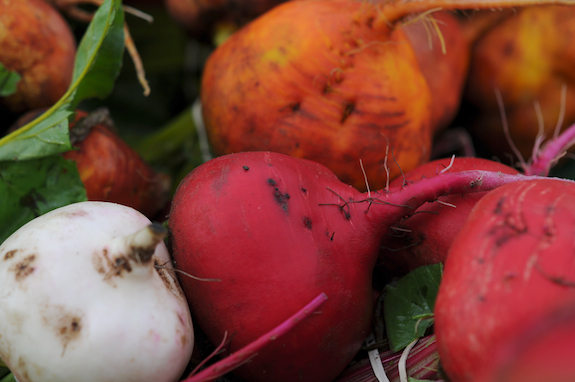 Well, that was interesting.
I accomplished my objective, diverging from my morning breakfast rotation, which was boring the hell out of me. Now I know that I do not like beets in pancakes.
I like beets in a cocktail. There's a restaurant in Chicago called Mercat a la Planxa that makes a fantastic cocktail using beets*.  Beets have this earthiness- okay, they kinda taste like dirt- that is so unique and pleasant when combined with their natural sugars- and a little booze.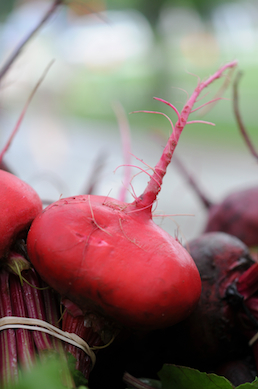 I love a beautiful beet salad.  Last fall I had a gorgeous salad comprised of 9 slices of baby beets of different colors, each served on a little pillow of greens.  Breathtaking.
So when my breakfast boredom crossed paths with my beet fascination, I bookmarked this recipe.  I could sell them to the kids as "Princess Pancakes" or "Pinkalicious Pancakes" or something, right?  I'd also get all of that fantastic beet nutrition in my kids before they even set foot out the door in the morning- adding points to the mommy scorebord that exists only in my mind.
As I strolled the aisles of Fairway on Monday without a plan for the week, some pre-cooked, already peeled beets caught my eye.  I remembered the beet pancakes and remembered that they also included quinoa flour because the blogger who posted this elaborated on the challenges of acquiring it.  My darling Fairway, of course, had it.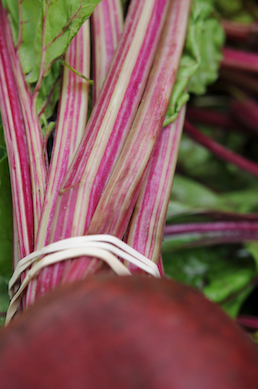 So, about those beet pancakes…
They were easy to make.  Their color was gorgeous and their texture was great. The only problem was that, uh, I don't like the taste of beets in my pancakes.  Neither did the kids.  We had less of an "Eeew, gross!" reaction and more of a "Hmmm.  I'm not lovin' these." They were edible.
As she packed her backpack for the day, Sally said, "Hey mom.  Not to be rude or anything, but could you make our pancakes without beets next time?"
I can do that, darling.  If you insist.
*It's no longer on the menu, but you can ask for it. Have it with the Serrano Ham & Fig Salad.

Print This Post