/?php include(TEMPLATEPATH."/breadcrumb.php");?> /?php if(function_exists('wp_print')) { print_link(); } ?>
Playing with the Recipe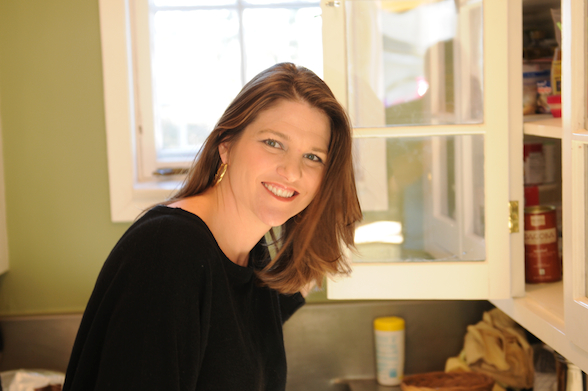 I love publishing readyprepgo.com. I love helping other families with something significant. I love the candor that comes from connecting with people through their intimate relationships with food. I love exploring food with my camera. I love unraveling my own relationship with food and family by committing it to words.
I hate publishing recipes.
It's not that I dislike writing or shooting them. The problem is that, once published, they torment me. In my own world, I rarely ever make a dish the same way twice. I'm always playing and tweaking or just exploring my mood through the dish. To commit in print to the world "This is how I make meatloaf!"– well, I'm filled with ambivalence and regret from the moment I click "Publish."
During my hiatus, I've been playing with the recipe for readyprepgo.com. I'm feeling pretty happy now. Two things have been tormenting me about this site since the first few weeks after I started publishing. It lacked the community feeling that I so loved about the classes. And it was a bit too chicky.
Gathering Around the Table
Before I was blogging, I was teaching in my own kitchen. Teaching fills my soul. I have been grieving the loss of my classes since I gave them up.
I've realized that the readers of readyprepgo.com are students who can engage as classmates. Using social media and email, I can stand among the students. I can listen in on their conversations with each other. I can glean their feedback about what's resonating with them about what I'm saying. They can ask me tough questions that I can have the pleasure of exploring.
Social media now has the critical mass to bring us all around the table together. Some readyprepgo.com readers are active Facebook and Twitter users. You can now share any individual post via either service. You can also join my "Like" page so that you can get a heads-up as soon as I publish a new post. I'll be doing a bit more micro-blogging through Facebook and Twitter: amusing you with the ups and downs of my foodlife and exploring potential content for future posts.
According to a poll of you all that I did last summer, most of you have not jumped on the Facebook bandwagon. Many of you have accounts but rarely log in to them. You have been asking for a way to get the new posts in your email inbox. We covered that too. Now you can opt to use a service called "Feedburner" to get the new posts. Just click on the icon that looks like a little rainbow- it's right above "The Kitchen Scale-" and choose the option "Get Ready Prep Go! delivered by email." It's super-simple.
De-chickifying
Dads, I know that there are many of you who are actively involved in your family's foodlife. I readily acknowledge that moms are still running the show in most kitchens.  However, there are many Dads who partner with mom (or another parent) in the kitchen. There are also many Dads who are running their own households- either because of relationships that didn't work or tragic circumstances.
Some men make it into the kitchen because they enjoy cooking. Why shouldn't they? Aren't the preponderance of executive chefs men? I love the way the dads whom I've known tend to cook. They are much more relaxed about results. They have a sense of adventure. They're less inclined to personalize culinary disappointments and their kids' rejection of their efforts. They just have less to prove.
The lifestyle of the modern family gives some men more of a shove into the kitchen. The average American two-parent household has two breadwinners. To make this work, often mom has to work different hours than dad. Dad might not have a latent desire to be in the kitchen, but if he must, I want to empower him with some skills. Weather doesn't always allow for grilling- the universally-accepted manly form of cooking. And you just know everyone's going to get pretty sick of frozen lasagna and frozen green beans before too long.
And then there's tragedy. It sucks but it's real. When death and illness strike, the generosity of the community eventually wanes. There are many dads who find the strength to make it to the grocery store and draw the kids to the dinner table. I want to help them use food to rebuild their lives.
Build the Class
Help me build the class. Invite your friends to join my "Like" page. Forward favorite posts to a friend who might enjoy them. Answer questions in "The Kitchen Scale." Email me about your burning questions and frustrations. Comment on posts: I'm not just looking for love there. Weigh in if you disagree or if you're confused.
I just want you in my class.

Print This Post