/?php include(TEMPLATEPATH."/breadcrumb.php");?> /?php if(function_exists('wp_print')) { print_link(); } ?>
1,000 of my Favorite Recipes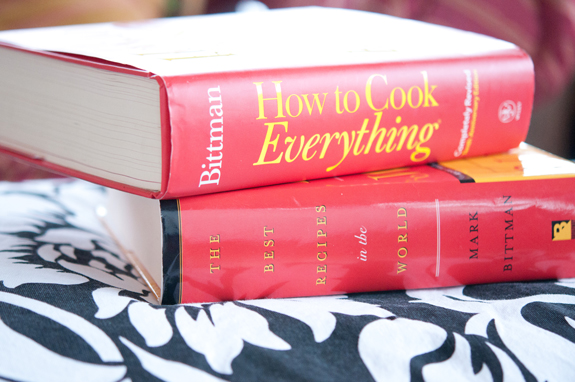 Oh dammit to hell! Why? Oh why does God take away the little things I love the most? First it was Gourmet magazine. I still get a pang of heartbreak every time I think about the irreplaceable Gourmet and the brilliant Ruth Reichl. Like a stubborn 3-year-old, I refuse to make Bon Appetit recipes when searching epicurious.com. "I'm still a Gourmet girl, you bastards! You can't just pass me off to Bon Appetit!" I want it back and still can't believe it's gone forever.
And now- late to the game, as usual- I just figured out that Mark Bittman's New York Times column, The Minimalist is gone. I was searching for "pesto" in the Times this week when, predictably, Mark's column popped up. Pesto happened to be mentioned in a retrospective for his farewell column of January 25, a period when I was still being pummeled by the fallout from the relo. I gasped audibly as I read, "TODAY marks the exit of The Minimalist from the pages of the Dining section, as a weekly column at least." Alarmed at my exclamation, the kids all rushed to peer over my shoulder at my laptop screen, expecting to read an email that someone had died or see a disturbing photograph.
Mark is the only recipe writer I know who consistently does "fast and easy" without ever veering into "cheap and tasteless." His recipes are accessible, compelling, thoughtful and fun. He's especially brilliant with recipe formulas, which I believe are some of the most practical, useful resources for a family cook. Anyone, anywhere can make these dishes and they're easily modified for personal tastes or equipment constraints. For those of you who like short ingredient lists and simple prep, The Minimalist is a treasure trove.
I've always admired the title of the column. Minimalism isn't about dumbing stuff down or simply making it less. Its about really thinking about what something is and reducing the "noise" that surrounds it so that it can be at its best. That's what Mark's techniques and recipes are.
I've been recommending Mark's book, How to Cook Everything to novice cooks for years. If you find yourself with a bunch of rutabagas in your CSA box, you'll be very grateful to have How to Cook Everything in your library. If you know you've got How to Cook Everything, you'll be a little less worried about picking up those eye-catching beets at the market. If you're ready to mix up your culinary repertoire, you'll also appreciate his The Best Recipes in the World.
Here are a few teaser articles from The Minimalist. I hope these take you deeper into the more than 1,000 other recipes he published since the column's 1997 debut.
Whole Wheat Muffins, The Remix: One muffin recipe with infinite, simple substitutions . How useful is that?
No-Knead Bread: Turns out a fantastic boule and is so much fun to watch.
The Food Processor: A Virtuoso One-Man Band: Its been sitting right in front of me and I never really thought about all of these other uses for it. Too bad I still hate to wash it.
Pasta With Peas, Prosciutto and Lettuce: Lettuce in pasta? Frickin' brilliant.
Yakisoba: Leeway Among the Noodles: Yakisoba has been a favorite since the days when I lived in Japan. Mark's recipe is simple, tongue-tingling and nutritious.
Alas, as I was perusing the NYT website for a recent article Mark did on soups, I realized it had been published a little over a week ago in the Magazine.  I feel like I can calm down a little.
Creamy, Brothy, Earthy, Hearty:  Everything you ever need to know to improvise a soup for your family.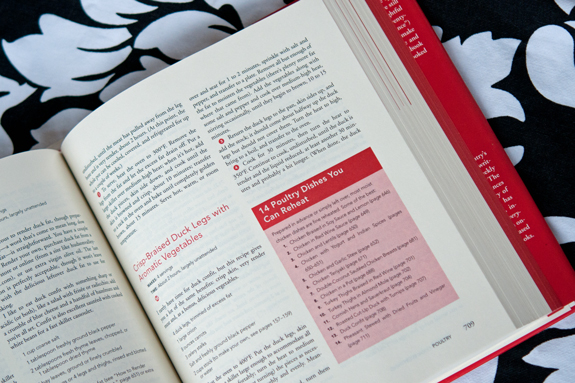 Print This Post